Vance Connor, who is the namesake of the "Vance Connor Politan" drink, is a local businessman, frequent flyer silver card holder, and legendary 20 percent tipper. Very impressive!
Moe never specifies what goes into his Vance Connor Politan but you can't go wrong with a classic cosmopolitan recipe, especially since it's smooth, cool, and oh, so, sophisticated. At least, it was in the 90's when Sex and the City was cool…I mean Nookie in New York.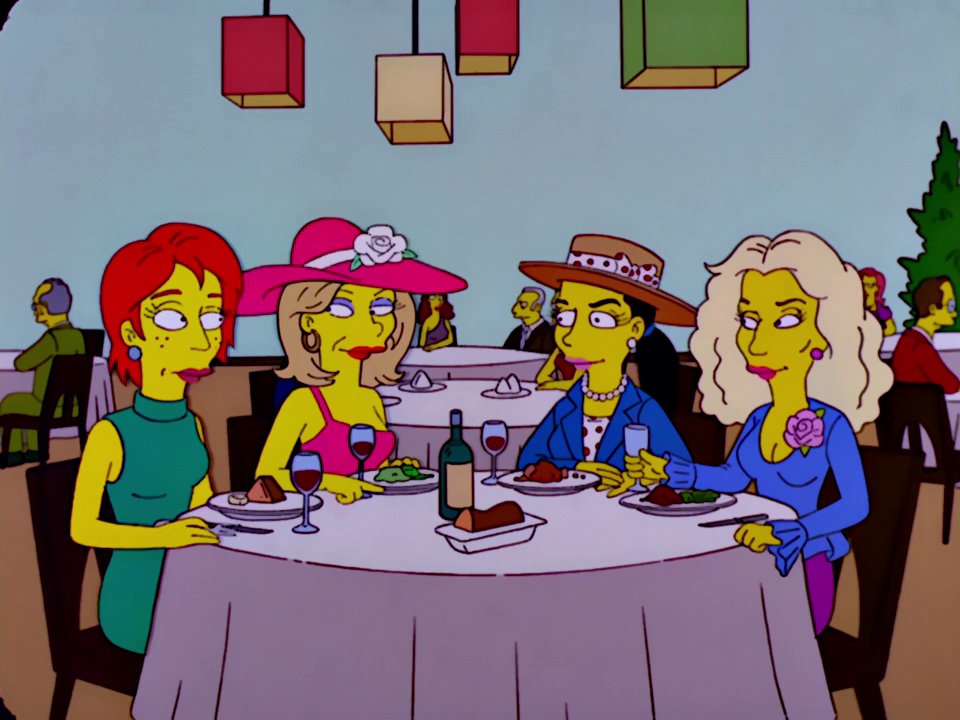 Ingredients
1 1/2 ounces vodka

1/2 ounce triple sec

1 ounce cranberry juice

Splash of fresh lime juice

Lime slice to garnish
Directions
Fill cocktail shaker with ice. Pour all ingredients in and shake vigorously. Pour into a martini glass and serve with a lime garnish.
It's been awhile since I've been able to make an alcoholic beverage that isn't horribly, horribly, disgusting. I usually consider an alcoholic beverage successful if it tastes good and gets me drunk. Therefore this beverage was a success!
Cromulence: 8 Butthead The Goats out of 10
Vance Connor Politan Recipe From: Take My Life, Please (The Simpsons Season 20 – Episode 10)